20 Years Inside Chef Nobu's Delicious Mind
2023 marks twenty years of alfresco dining at Matsuhisa Mykonos, chef Nobu's first open-air restaurant, enveloped in a trifecta of Mediterranean blues: the sea, the sky and the beloved Belvedere Hotel Pool. As always, the celebrity chef will make his annual pilgrimage to the island during the Nobu Food Festival, June 27 to July 2. The festivities will kick off with the unveiling of a brand new Omakase Bar, where 10 guests will monopolize the attention of 3 sushi masters, surrendering all personal preferences to a uniquely sensuous experience. Guest chefs will alternate throughout the season, extended from April 27 to October 15.
MEET THE CHEFS
Beloved by Gigi and Bella Hadid, Hideki Endo, former Executive Chef at Matsuhisa Paris, has a background in traditional Japanese hospitality.

Brazilian-Japanese Hibeto Lincoln built a loyal fanbase at Matsuhisa Mykonos and St. Moritz, where he was the former Senior Sushi Chef.

Tony Vratsanos is the premiere sushi chef in Greece. A favorite of Kate Moss at Nobu London, he is now the Executive Chef at Matsuhisa Athens.

Saburo Hoshino, also known as Sabu San, is Denzel Washington's favorite sushi chef, formerly heading Matsuhisa Mykonos and Matsuhisa St. Moritz.

Legendary Mark Edwards was the head chef of Michelin-starred Nobu London, and is now the culinary consultant for all of Matsuhisa Europe.
Art d' Ambiance
Summer 2023 comes with a new signature ambiance, carefully crafted by musical tastemaker Arman Naféei. A seasoned hospitality expert, Naféei has honed his skills on some of the most iconic hotels in the world (Le Sirenuse, Chiltern Firehouse, Chateau Marmont), while also defining the sonic identity of brands like Chanel, Prada, Moncler and Giorgio Armani. He arrives in Mykonos fresh off his new interview series "What's on Air", dubbed by Vogue "the coolest music podcast in the world", to curate an eclectic mix of international DJs, who will appear at the Belvedere Hotel throughout the summer. With an encyclopedic knowledge of all things music, Naféei will be Going Back to His Roots, selecting tunes that span his entire career - from his pop beginnings to his globetrotting adulthood - to conjure up the perfect island ambiance!
The Omakase Experience
Holding your hands up in sweet surrender is uncommon in fine dining, but the Japanese omakase style demands it. Central to Matsuhisa Mykonos' 20th anniversary, the brand new Omakase Bar brings ten lucky guests face-to-face with top-tier sushi chefs, who will prepare an array of surprise dishes built around the day's fresh catch. Each guest will bask in the personal attention befitting this unique experience, literally translating to "I'll leave it up to you". The alfresco Omakase Bar offers excellent views of Mykonos Town and the Aegean Sea, while allowing guests to relax in the knowledge that they will be served the best this island has to offer without lifting a finger.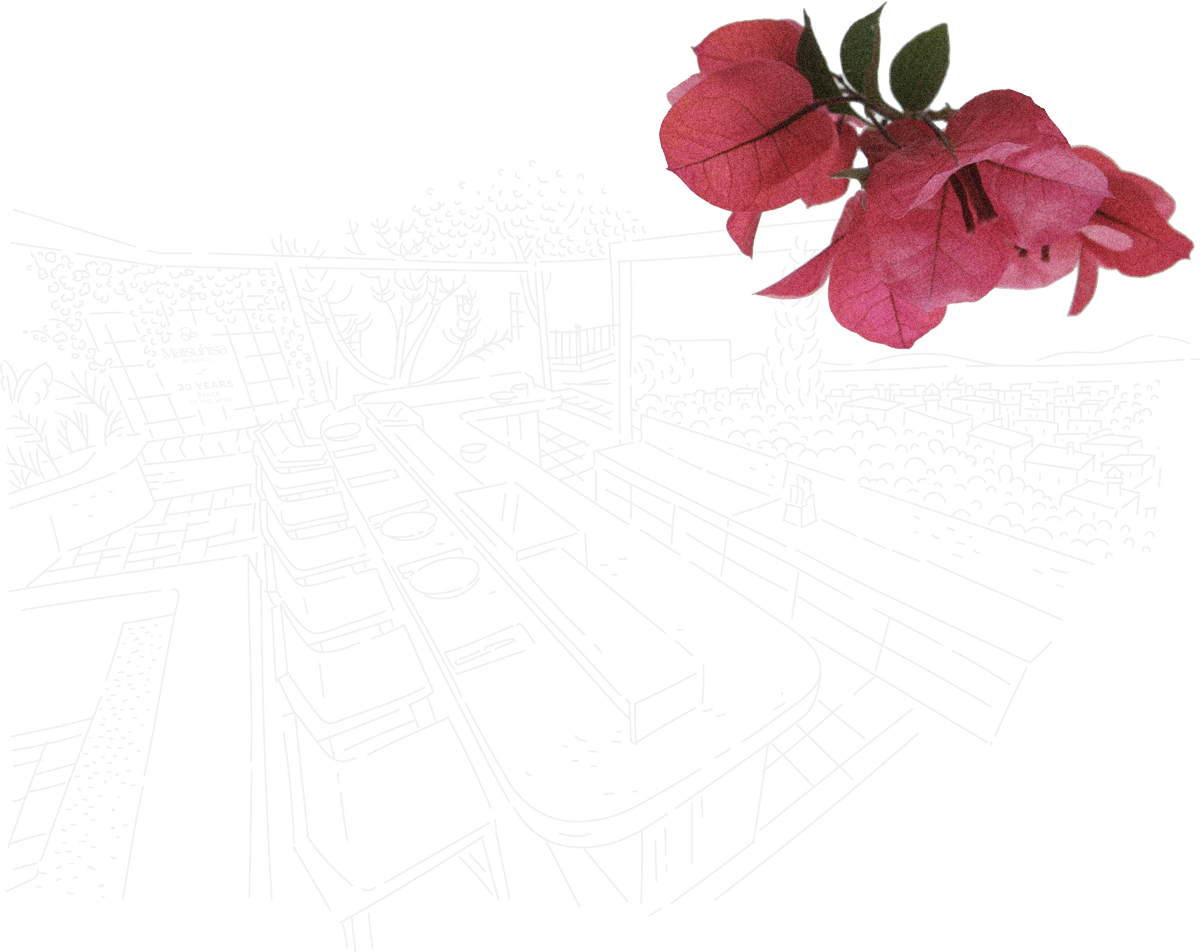 celebrating 20 years
TIMELINE
Here's to the Next Twenty!
It all started in 2003, when an incredible flow of energy washed over the Ioannidis siblings upon setting foot in Nobu Matsuhisa's first outpost outside the US, Nobu London in Old Park Lane. Soon after they formed their now celebrated partnership, Matsuhisa Mykonos popped up at the Belvedere Hotel, paving the way for alfresco sushi dining around the world. The Matsuhisa universe has since expanded to include outposts in Athens (2008), St. Moritz (2003), Munich (2015), Paris (2016), Cala di Volpe (2018-19), Limassol (2019), St. Tropez (2021-22) and Val D`Isere (2022). Each one is a testament to Chef Nobu's multi-faceted culinary inspiration and he still has so much left to give.

Mykonos Revival
"If this island has one place that represents the "new" Mykonos, while not entirely discarding all remnants of the "old", it is the Belvedere Hotel, an imposingly well-gated complex perched half-way up a hill overlooking the town of Mykonos." – The New York Times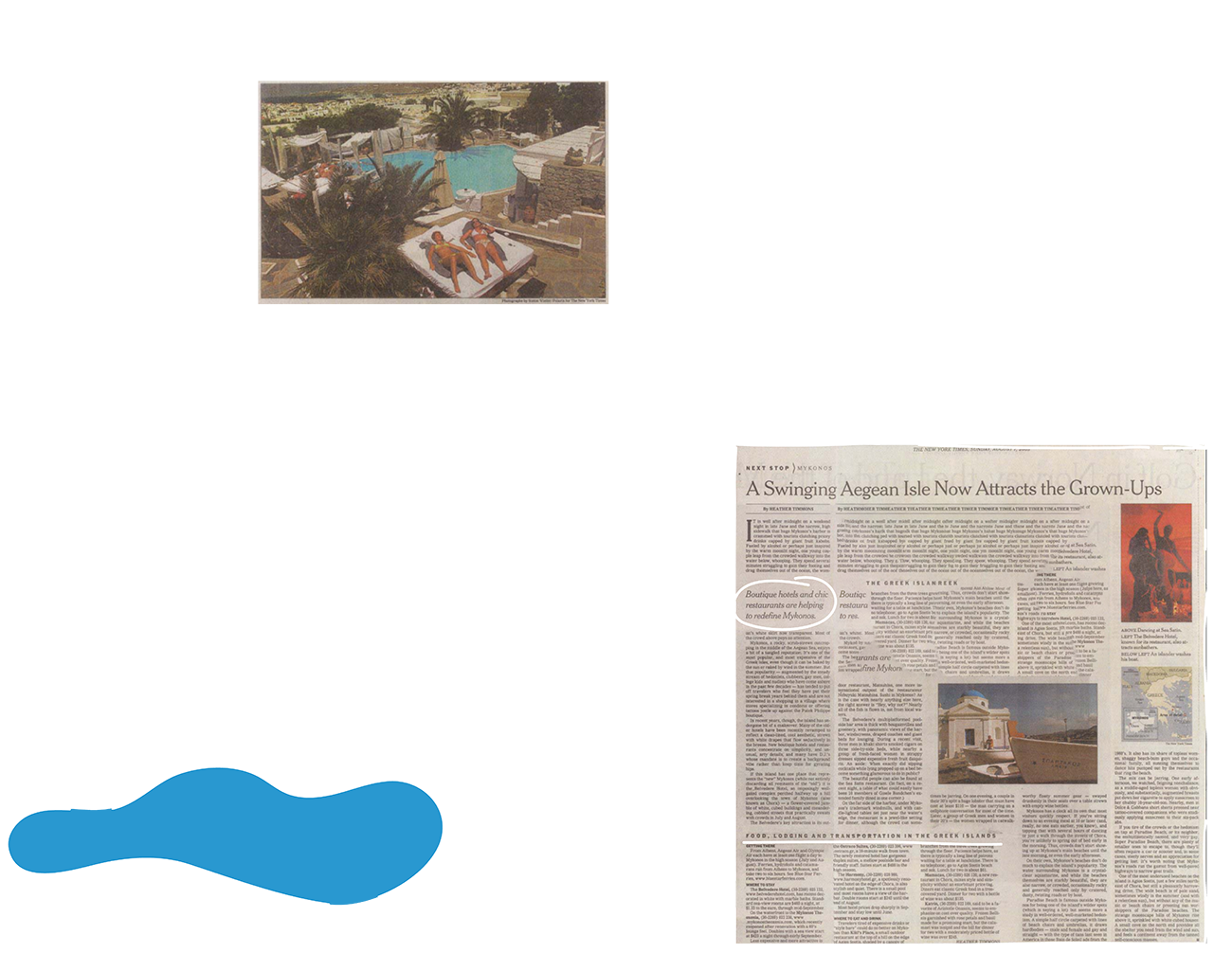 A Journey Through Taste
Excellent food, flawless service and positive energy are the three elements that paved the way for Matsuhisa Mykonos' success, but the secret ingredient has always been Chef Nobu's "kokoro", the heart and soul he pours into every dish. His love affair with simple Greek cuisine has inspired many dishes that have often migrated to other Nobu locations around the world. His most memorable experiment to date was cooking with prickly pear from the Belvedere Hotel garden, a surprise special that stood alongside global favorites, like his signature black cod, yellowtail jalapeno, white fish dry miso and sashimi salad.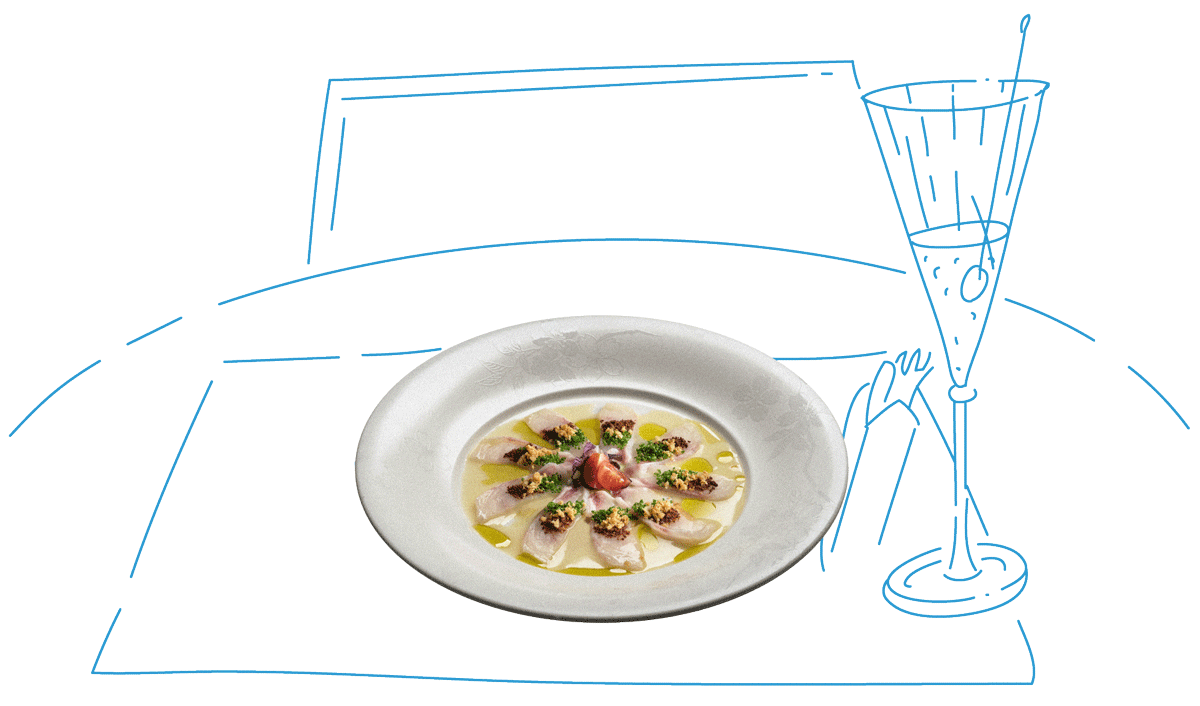 Matsuhisa Mykonos x Stampd
To commemorate this festive occasion, Chef Nobu has issued a special edition of his growing clothing line to celebrate Matsuhisa Mykonos' 20th anniversary. "Sushi Club" was created in collaboration with LA-based streetwear brand Stampd, focusing on minimal everyday pieces that combine luxurious craftsmanship with premium technical know-how. Their product range includes carefully crafted T-shirts, sweatshirts, bomber jackets and caps, exclusively available at the Belvedere Shop starting this May.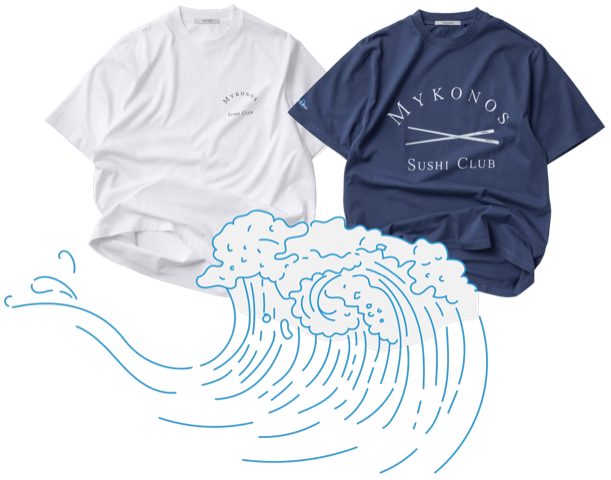 An Oasis in the Heart of Mykonos
The Belvedere Hotel is located halfway up a hill overlooking downtown Mykonos, yet close enough to feel the throbbing pulse of the cosmopolitan crowds. At once private and extroverted, it forms part of the glorious Cycladic architecture of the island, a bougainvillea-covered maze of white, cubical buildings and meandering, cobbled streets that never appear to lose their island mystique.