Pool Club
Designed to capture the imagination, the Belvedere Pool Club will help you explore the blue depths of our legendary pool and its surrounding environs, newly transformed into a real-life oasis by Concept Boarding architecture studio. Downtown Mykonos has never felt so refreshing!
The Sunny Side of Life
This year, the Belvedere Hotel, one of the most coveted summer destinations in the world, has its very own Pool Club. Whether you're already a guest or just dropping in for the day, an individual membership option will help you get your prescribed quota of poolside glamour, à la Slim Aarons! The Belvedere Pool Club package instantly makes you the proud owner of a sun lounger and towel set for the day, while food and beverage privileges include access to three separate menus.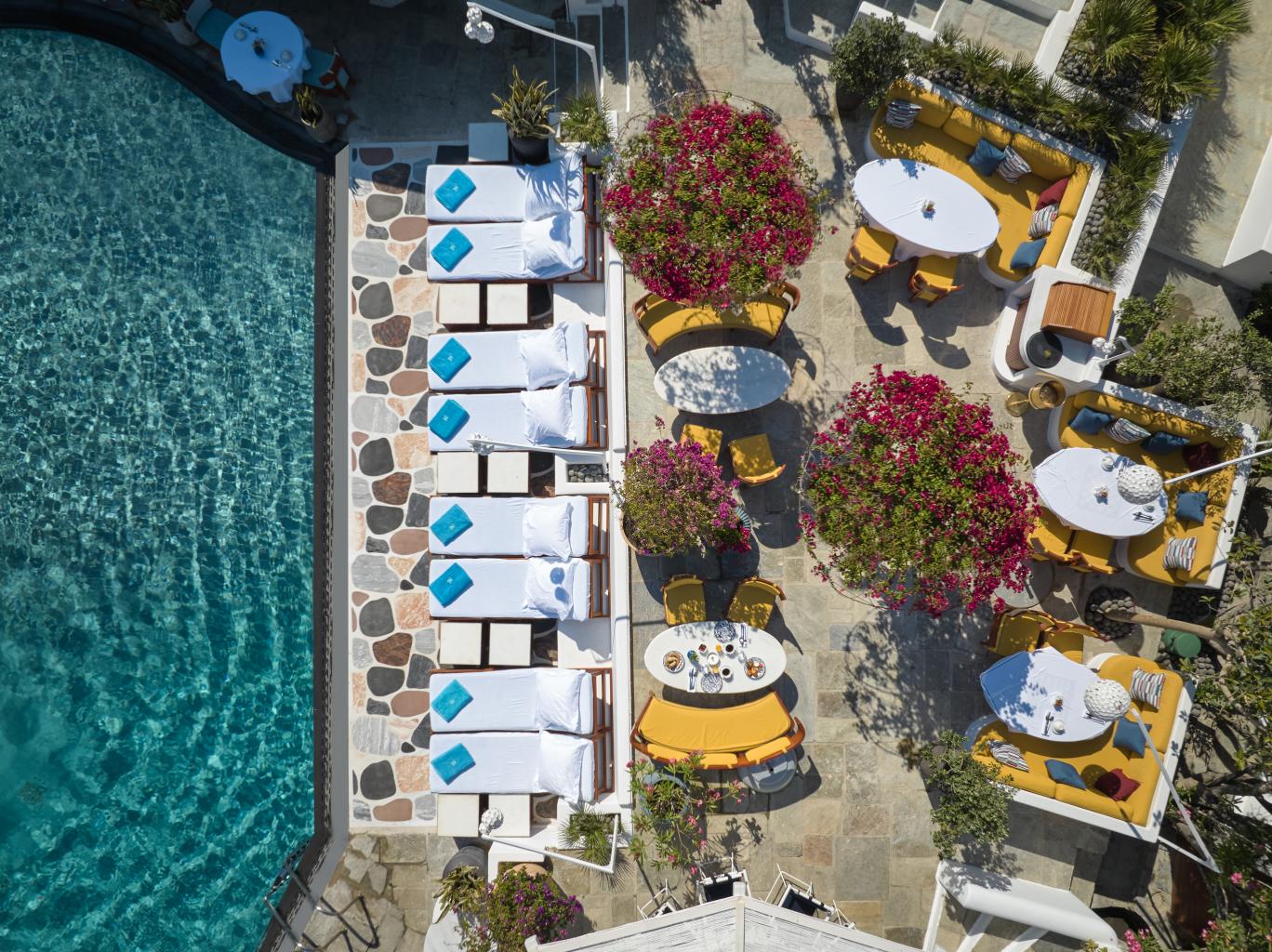 From 8am to 12pm you can enjoy Breakfast à la Carte, with the tempting Belvedere Kalimera and Rise & Shine options competing for your attention. Whether you like your viennoiserie alongside homemade jam and Greek yogurt with assorted toppings (Kalimera) or you want an additional organic garden salad and a cold cut & cheese platter thrown in (Rise & Shine), we're only too happy to oblige. But don't forget our delicious egg and toast preparations, paired with a light cocktail (or two!), can take you down a completely different path. Coffee is only the beginning…
Discover The Breakfast Menu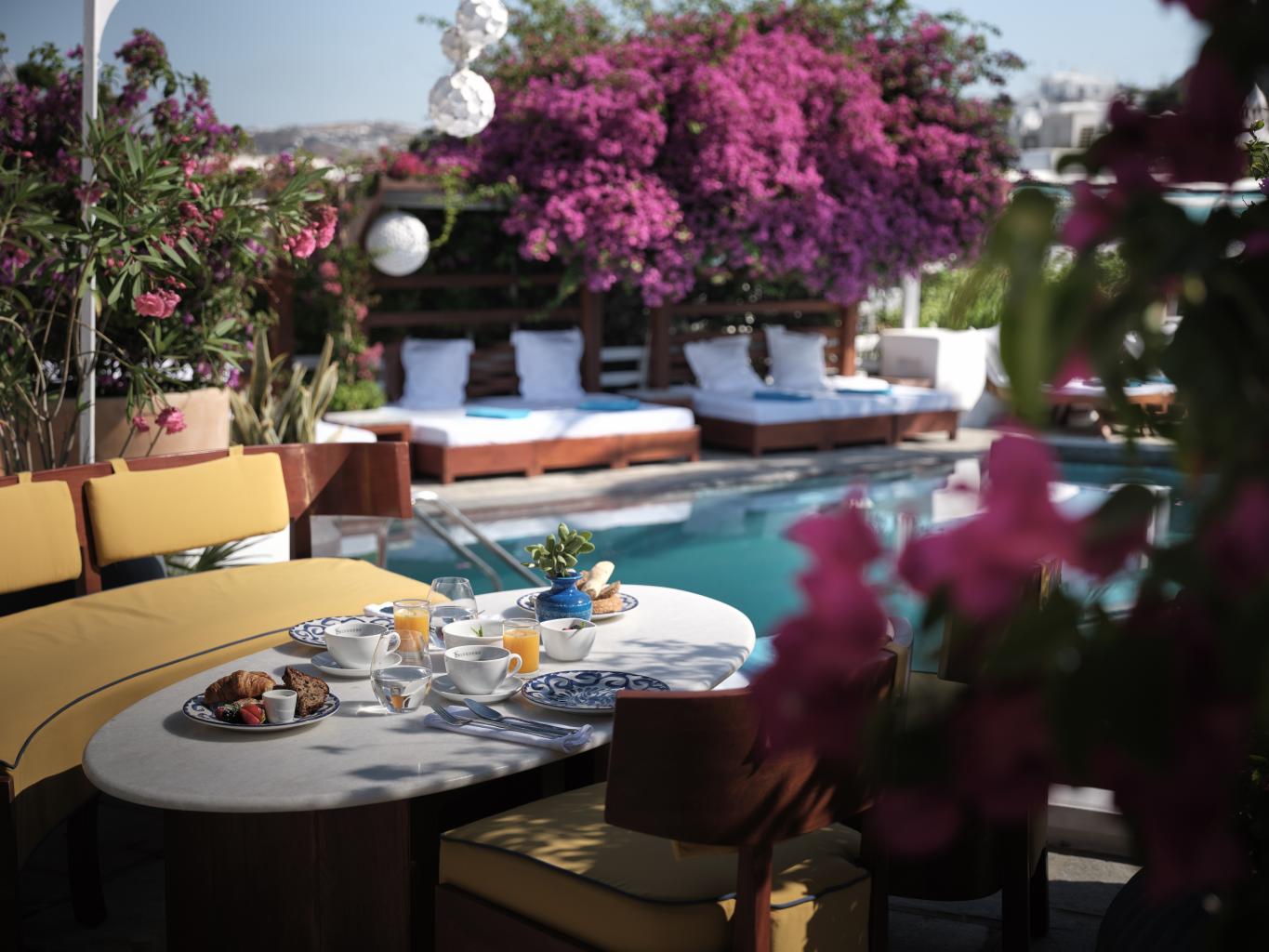 Day or Night
From 12:30pm to 1am, one nod to the nearest service station will allow you to choose between the delectable Bites (light-as-air pizzas, seafood tacos, lobster club sandwiches and more) and Grill Menu, featuring everything you always wanted from a Petite GrandΗotel and more: raw or marinated seafood, fresh salads, delicate starters, freshly-caught fish and prime cuts of meat, expertly cooked on the josper grill, with its characteristic smokey flavor. The menu couldn't possibly be complete without an offering of classic pasta and risotto dishes, as well as delightful sauces to enhance your steak.
Discover The Bites Menu
Discover The Grill Menu
Book

Your Table

Reservation