We are very excited, as a very special week is coming up at our unique Six Senses Spa Mykonos at the Belvedere Hotel.
From June 27th until  July 10th, we will have with us  Mrs. Katrina Valente, one of the top facialists in the world who is leaving her famous Dubai practice for a while  in order  to pay an exclusive visit to Six Senses Mykonos.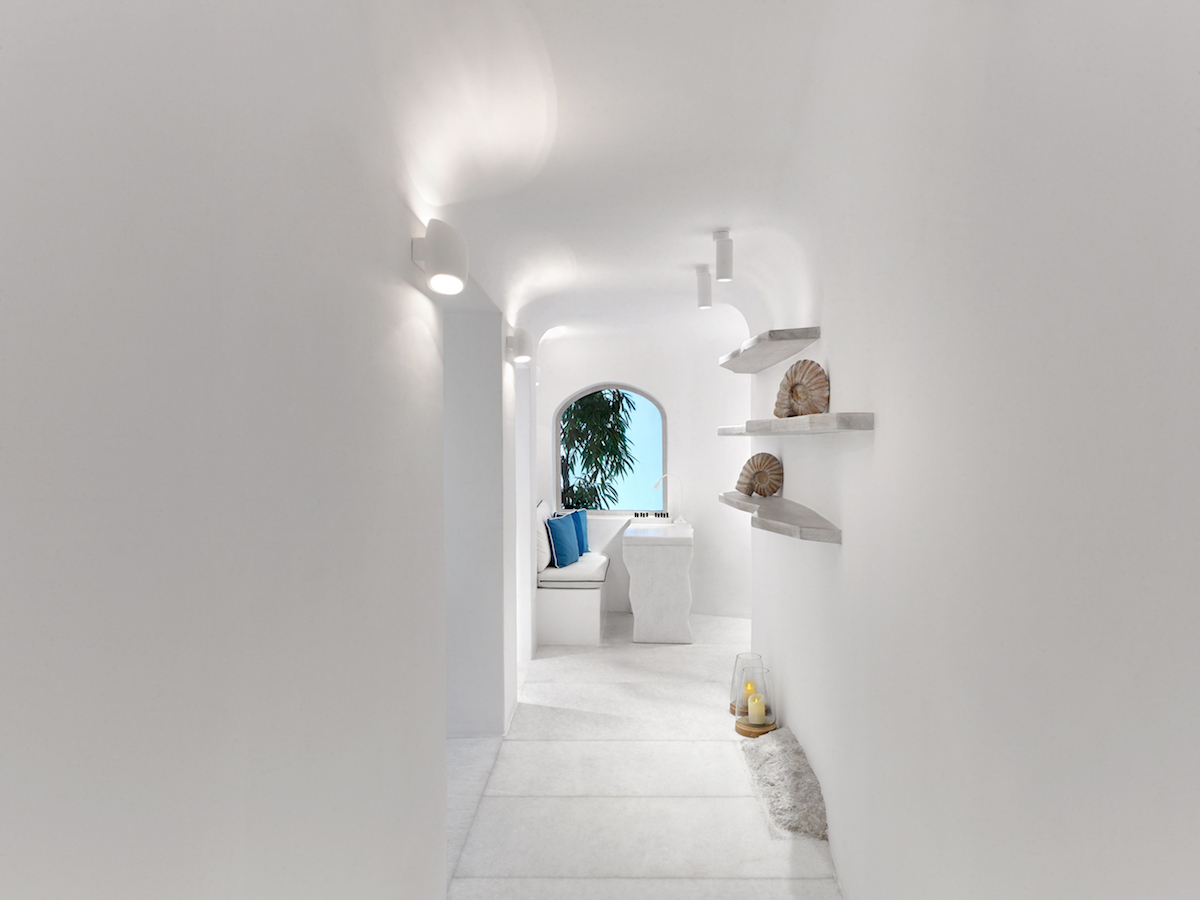 Having qualified in many modalities such as Skincare Aesthetics, Aromatherapy, Reflexology, Reiki, Color therapy, Crystal Healing, NLP, Hypnosis and coaching, her passion remains in Anti-aging treatments, empowering clients to love the skin they are in!
She has lived in Dubai for the past 16 years. Through her innovation and dedication to Anti-aging, she has been recognized as Dubai's Top Facialist and one of the world top Facialists. Katrina is launching her life-long dream of opening her own clinic with a Holistic approach to aging called Pro-age clinic in Dubai.
Katrina Valente works in a very unique way with different modalities she has learned throughout 20 years. With all treatments crystals are placed on the body to help the energy re-alignment and color therapy using 4 colors relating to the 14 chakras. Inhalation of organic perfume is done then the oils or serums of the chosen 4 colors are used on the skin and the feet. Reflexology or Head massage is performed with facial treatments. Working with the sub-conscious mind to not only work on the skin or body but to balance the emotional body also and enhance the overall experience.
Katrina brings her unique and healing treatments to you, so you can experience not just a treatment but a whole oneness on a Physical, Emotional and Spiritual level.
Don't miss the chance to indulge in a unique wellness experience. See the treatments that will be performed by Katrina during her stay in Mykonos here and contact our Spa reception (T:+30 22890 24786, E: [email protected]) to reserve your place.