Matsuhisa Mykonos
If you still haven't found your way to the best sushi in Mykonos, follow the playful "Finding Nobu" sign and you'll land exactly where you need to be: at the only open-air Nobu restaurant in the world with an outdoors sushi bar.
A Legend in the Making
After a fateful meeting in London in 2003, superstar chef and entrepreneur Nobu Matsuhisa and the Ioannidis siblings joined forces, transforming a mid-19th Century mansion into a restaurant that has become a Mykonos staple. Opening his first restaurant in Peru in 1972, Nobu Matsuhisa embraced South American and European influences, eventually coining the term New Style Japanese cuisine. Since then, his name has become synonymous to his signature black cod dish, but his repertoire is wider than the ocean. His Mykonos outpost embraces global favourites, like rock shrimp salad, yellowtail jalapeno, white fish dry miso, salmon karashi su miso and sashimi salad, but you can also find daily specials featuring Greek fish and seafood straight from the Aegean Sea.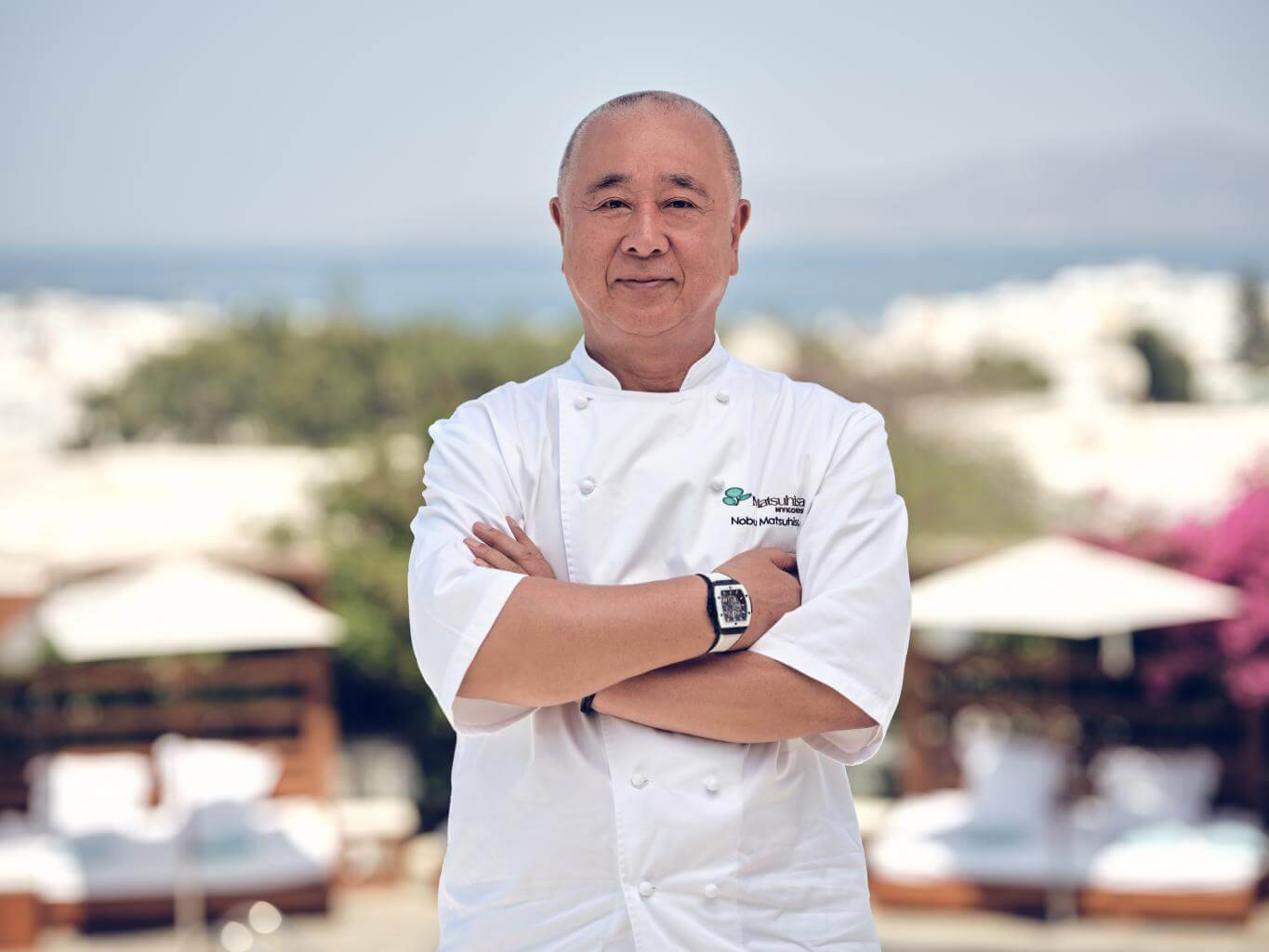 At a glance
New Style Japanese
Cuisine
19:00 - 01:00
Opening hours
The Matsuhisa Experience
The celebrity chef makes regular visits to Mykonos during the annual Nobu Food Festival, infusing the Matsuhisa experience with plenty of "kokoro" (heart and mind). His favourite pastime is early morning swimming and yoga in the privacy of his favourite Belvedere suite, but nothing beats circulating among the restaurant guests in the evenings. If you'd like a chance to meet him, all you have to do is ask for a table. Worst-case scenario, you'll sip a Martini while you wait. Problem solved.
Book

Your Table

Reservation