The Hilltop Sea View Suites open up over a unique view that even your dreams would find hard to beat. All stunning and contemporary styled suites are located on the first floor of the Hilltop complex building and feature panoramic terraces with breathtaking views.
Perfect Hideaway
The Sea View Suites offer a hideaway of tranquillity and calm for guests seeking utmost privacy and relaxation. All modern suites come with a separate living room for extra space. However, if you feel too lonely you are just a few steps of Mykonos hustle and bustle.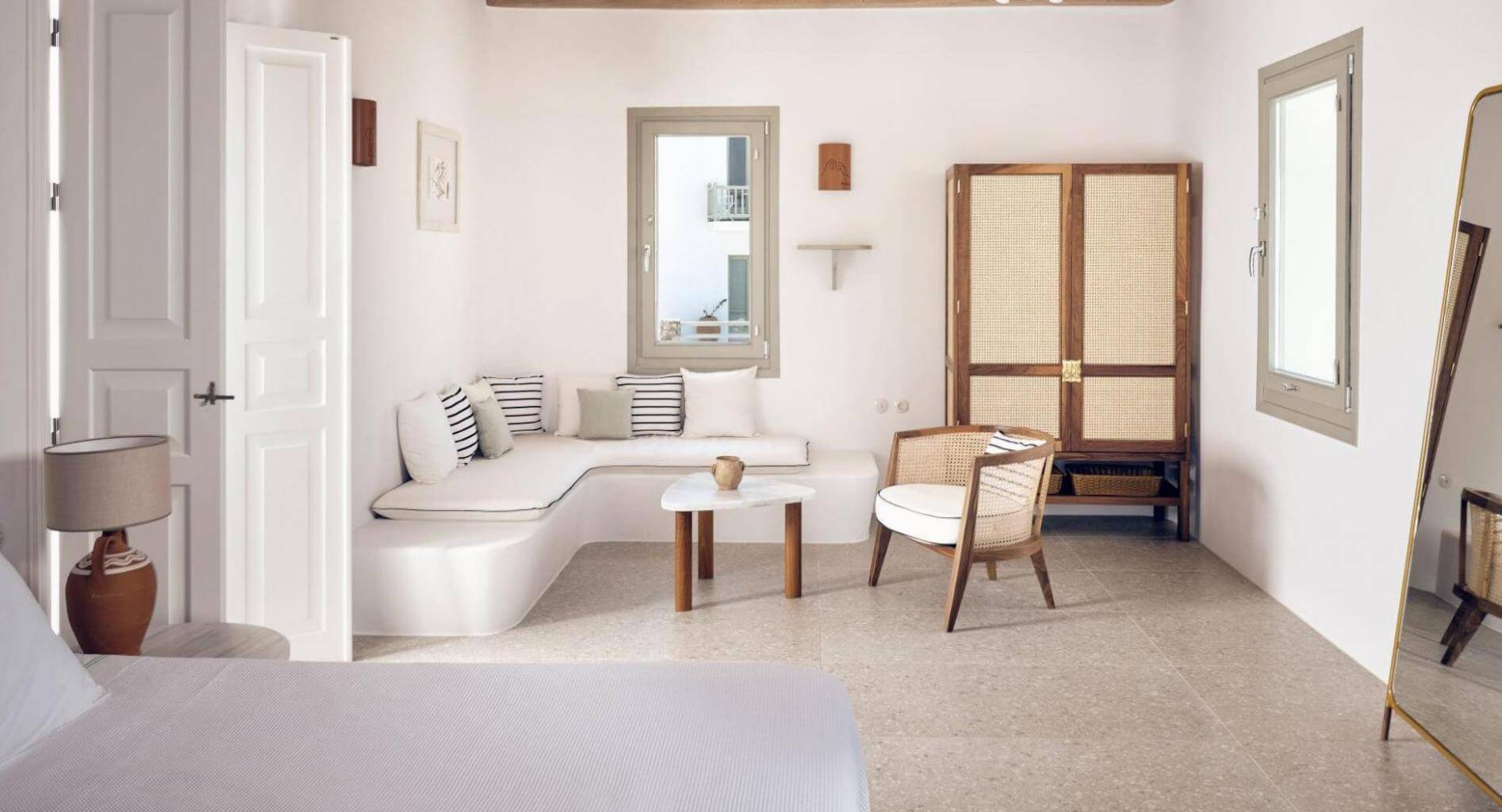 At a glance
54m2
Room size
Guests
1
Bedrooms
1
Bathrooms
At your disposal
Discretion and individual attention are the secrets to the Belvedere Hotel's continued success. All you have to do is ask your host!
Books & Magazines
Breakfast / Food & Beverage*
Concierge
Flowers
Mini Bar
Safety Deposit Boxes
WiFi Internet Access
Anything you want!
* Available at extra cost